ATI WILLIAMS OF HGTV'S DC FLIPPERS
Ati Williams is the host of HGTV show DC Flippers, and the Principal of Honeycomb Residential. She is a renovation ninja, general contractor and design creative. Ati became interested in renovation and real estate when she purchased her first home. After a year of making minor renovations, she resold her home,and garnered $31,000 in profits. She has since worked on dozens of renovations from cosmetic builds to complete gut rehabs. What Ati loves most about renovations is the ability to breathe new life into a home's old soul through tasteful and custom updates.
Ati has also been featured in the New York Times, MSNBC, CNN, Good Morning Washington, the Washington Post, the Washingtonian and several other publications and local TV shows.

Appearing on the Fresh Ideas Stage Friday, January 24 at 5pm and Saturday, January 25 at 12pm & 3pm.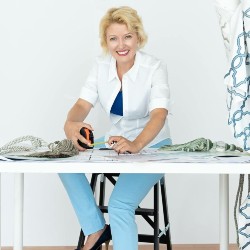 Anna Stowe of Great Design 4 U
Great Design 4 U, is an interior design firm based out of Huntersville,NC, serving the lake Norman and surrounding areas. Founder and lead Interior Designer Anna Stowe is a graduate of High Point University, and has 20 years experience in the industry. Specializing in residential and soft commercial design projects, Great Design 4 U can help you with with a variety of design projects from new construction and renovations to custom window treatments and floor planning. Their mission is to bring beauty, inspiration and positive energy into your home so that you can live a beautiful abundant life. They work with busy professionals that have great taste but either don't have time or don't know where to begin to make their home the beautiful functional haven they want and deserve. But after a few quick sessions with Great Design 4 U, they are able to enjoy the home of their dreams.
Anna will be appearing on the Fresh Ideas Stage Saturday, January 25 at 2pm and Sunday, January 26 at 2pm.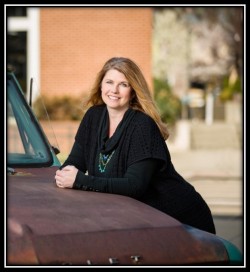 Dishin' with debbie of Country 103.7
Dishin' With Debbie was created by Debbie, co-host of Country 1037's Charlie & Debbie Afternoon Show, and inspired by her love for cooking. It's a personal passion that brings her great joy. In Dishin' With Debbie, Debbie shares and prepares old family recipes, though she is constantly exploring new recipes and putting a twist on old favorites.

Appearing on the Fresh Ideas Stage Saturday, January 25 at 1pm
Visit this site often for updates.